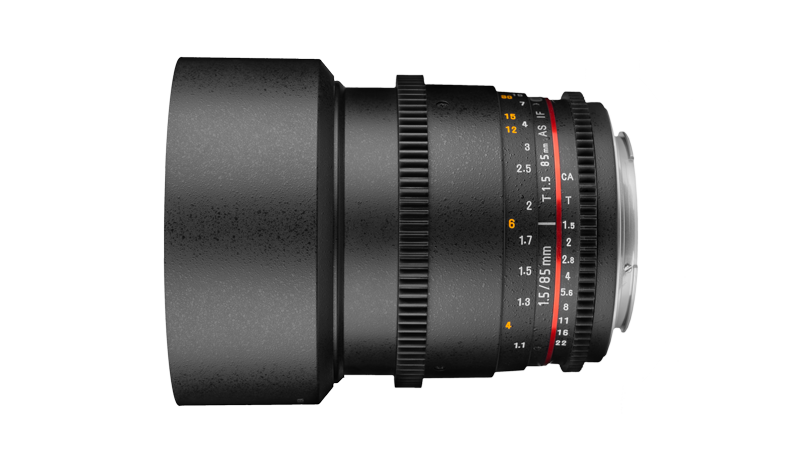 Why we love this lens?

This lens is a telephoto lens with 85mm focal length.  It is an amazing portrait lens, which is extremely sharp and beautiful.  It creates an amazing bokeh!
This Micro Four Thirds mount Rokinon 85mm T1.5 Cine AS IF UMC Lens is a prime telephoto lens designed for Micro Four Thirds cameras. Providing a 35mm-equivalent focal length of 170mm, this lens is well-suited to distant subjects, close-ups, and portraiture. Its fast T1.5 maximum aperture is further beneficial to working in low-light conditions and for greater control over selective focus and shallow depth of field effects.