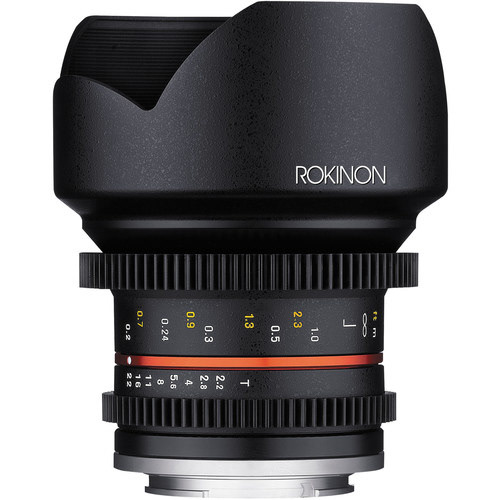 Why we love this lens?
This is an amazing wide angled lens.  We love this lens because it has a fast aperture of T2.2 and can capture amazing wide angled footage with such a fast aperture.  Below you can find out more about this lens: 
The Rokinon 12mm T2.2 Cine Lens for Micro Four Thirds Mount is a wide-angle lens optimized for digital cinematography. The lens produces an image circle that will cover APS-C sized sensors or smaller. For use with a follow focus unit, the focus and aperture rings feature industry-standard 0.8 pitch gearing. The aperture ring is also de-clicked to allow for smooth iris pulls while shooting. Focus, aperture, and depth of field markings are on the side of the lens to aid focus pullers, who typically operates on the side of the camera.